---
Video: PSEA members propose policy ideas to keep schools safe
During a March 15 PA House Education Committee hearing, PSEA President Dolores McCracken shared policy suggestions from educators and support professionals to protect our public schools from violence.
PSEA encouraged members to share their policy ideas in the aftermath of the tragic school shooting in Parkland, Florida, last month. The shooting this week at Great Mills High School in Maryland underscores the urgency for lawmakers to take clear and decisive action to keep students and educators safe in their schools.
In her latest video, President McCracken thanks PSEA members for helping PSEA and our elected officials develop solutions to the serious problem of school violence.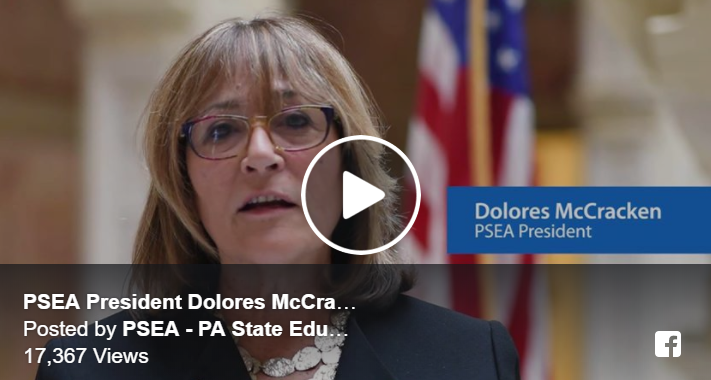 ---
PSEA members offer a variety of policy suggestions
PSEA members are experts well positioned to offer PA's elected officials the insight they need to make our schools safer. That's why Gov. Tom Wolf reached out to PSEA to seek our input.
Nearly 1,000 members submitted their policy ideas to PSEA, which were assembled into a report submitted to the governor and state lawmakers. The policy suggestions included:
investing in school safety grants;
providing more support for student wellness and investing in school counselors, psychologists, and social workers;
creating crisis and threat assessment teams designed to predict and prevent violence;
protecting federal funding; and
allowing localized school safety planning.
PSEA is committed to working with Gov. Wolf and legislators to ensure our students and schools are safe.

---
Credit monitoring offer stems from state security incident

Some PSEA members may have recently received a letter in the mail from MyIDCare (ID Experts), a credit monitoring company, offering free credit monitoring for one year.
This is a legitimate offer, stemming from an accidental, non-malicious security incident involving the Teacher Information Management System (TIMS) on Feb. 22. The exposure was the result of human error by an employee in the PA Office of Administration; no hacking occurred. PSEA has consulted with the PA Department of Education to be sure the offer is legitimate.
The Office of Administration has contracted with MyIDCare, as an exercise of caution, to provide free identity monitoring for 12 months to all individuals who may have been impacted in the security incident. There is no evidence that any information has been accessed or used for fraudulent or inappropriate purposes.
If you do not receive a letter from MyIDCare, your information was not involved in the security incident.
If you have any questions, call (866) 294-7881 for assistance.
---
Quick hits
Congratulations to Judith Gilligan, a Westmoreland County PSEA-Retired member and winner of PSEA-PACE's Win Dinner with the President giveaway. Thanks to everyone who contributed and supported pro-public education candidates.
PSEA has launched a new digital ad campaign highlighting the work of PSEA members who are educating our future and preparing students for future success.
The 2018 race for governor is a campaign for the future of PA's public schools. That's why PSEA has launched Educators for Wolf. Learn more and join today
Register to attend the Celebrating Excellence Dinner on May 10, 2018, at the Wyndham Grand Pittsburgh Downtown, honoring the Adler Friend of Education Award and PSEA Human and Civil Rights Award recipients.
PSEA's bus drivers, cafeteria workers, custodians, paraprofessionals, secretaries, and other education support professionals are collecting summer supplies to support students in kindergarten through sixth grade in the Aliquippa School District. Learn how you can donate
PA's new congressional maps are here to stay now that the U.S. Supreme Court has refused a bid to stop them. Read the latest update
March is Women's History Month. Find resources from PSEA
March is also Music in Our Schools Month. Find resources from NEA
Check out the latest issue of PSEA's Voice magazine
---
New bills aim to protect ESP members from subcontracting threats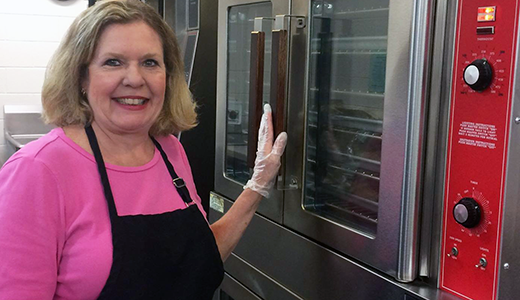 New legislation before the PA Legislature is designed to protect education support professionals from subcontracting threats.
These bills would prohibit school entities from subcontracting services currently provided by school employees without first soliciting proposals for public review, identifying three-year cost projections, disclosing cost comparisons between the services provided by school employees and the for-profit company, and holding a public hearing to present the selected proposal and receive public input.
Preventing subcontracting threats is a priority for PSEA, and we are committed to ensuring that any potential subcontracting deals take the needs of students, communities, and employees into account.

---
Remembering the 1968 rally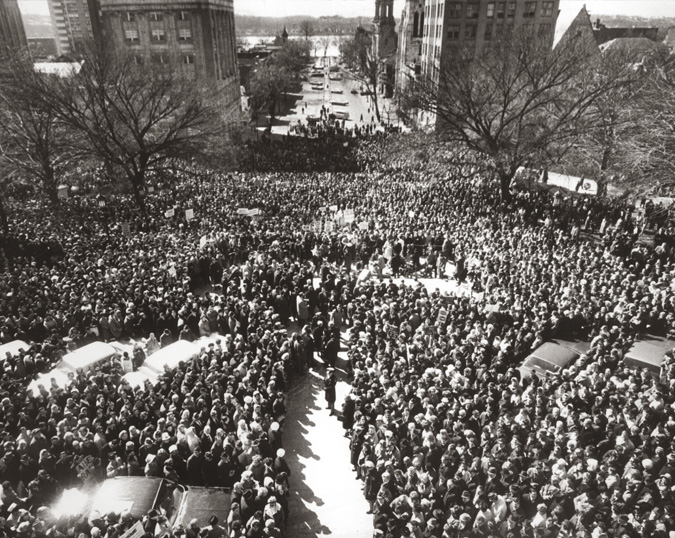 Fifty years ago this month, 20,000 teachers staged one of the most iconic and influential rallies in the commonwealth's history.
Many members shared with us on Facebook their memories of and appreciation for the brave women and men who were a part of what has been called "the most important day in PSEA's history." Here are just a few:
"I was there after a long BUS ride. We wore black arm bands with SOS - SAVE OUR SCHOOLS. We finally became a UNION." – Richard W.
"My dad was at the rally in 1968. Mom stayed home with my 2 brothers and myself – hoping dad didn't get fired for being there. What he and the other PA teachers did that day made it possible for me to become a teacher and raise my family. When they held the rally in 2001, I knew I had to go. Dad was retired but really proud I was going. Sadly, he died the day before – on March 3. I went for both of us." -- Laurie G.
"I was in that mass of humanity ... 3rd year of teaching. I ran into 2 of my high school teachers and my student teaching mentor ... all asked me what I was doing there ... my answer? 'You taught me well!'" – Rebecca C.
"Thank you all for doing this and paving the way for us teachers who came after you. Because of you and your courage we were able to earn a decent wage to support our families, receive benefits and have job security. As a retired teacher and the daughter of a labor union leader, I appreciate this more every day." -- Mary Kay R.

---
Oklahoma, West Virginia, and the Supreme Court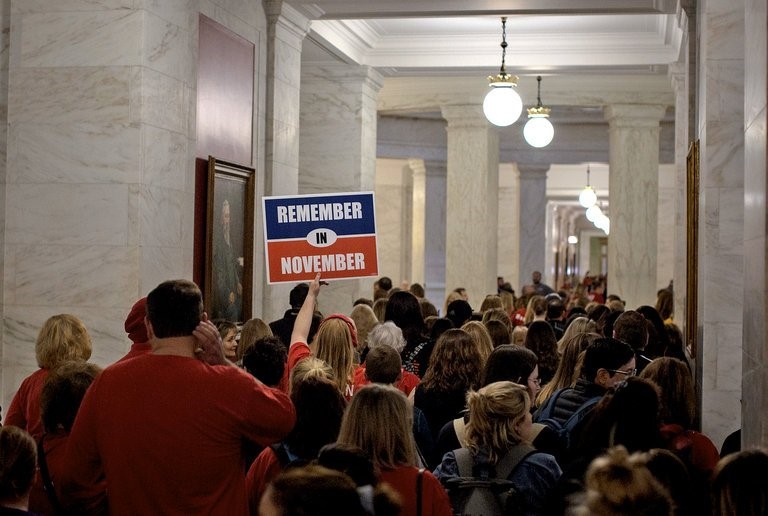 In recent weeks, we have been reminded just how important it is for the individual members of a union to stick together.
That's what the brave West Virginia educators did in their successful fight for fair family wages. And that is what Oklahoma teachers and support professionals are doing now.
At the same, the U.S. Supreme Court moves ever closer to issuing a ruling in a case brought by opponents of unions to further rig the rules against working people.
No matter what the court rules in Janus v. AFSCME, one fact remains the same: A union is only as strong as the members who belong. We all need to belong in order to effectively negotiate our salaries, benefits, and working conditions. Membership is strength.

---
Member Benefits Spotlight: Save up to $120 per year on Verizon Fios

PSEA members who are new or existing customers of Verizon Fios may be eligible to save up to $120 a year on Verizon Fios home television, internet, and phone services.
Register online to receive the discount. Orders placed by phone or any method other than online do not quality for this offer.

---
---
400 N. 3rd Street, Harrisburg, PA 17101
This content is intended for PSEA members and their immediate families.

Manage your email subscriptions at www.psea.org/MyPSEA.