---
Video: Beyond the Keystone Exams
Standardized tests aren't the only way to measure students' abilities, and they're certainly not the best way to do it.
State Sen. Tom McGarrigle agrees and has introduced legislation offering students who score less than proficient on Keystone Exams alternative pathways to demonstrate their readiness to graduate from high school — once the Keystone graduation requirement takes effect in the 2019-20 school year.
While PA has made some real strides toward reducing the time our kids spend on these tests, Sen. McGarrigle's bill recognizes there is more work to be done, as PSEA Vice President Rich Askey explains in a new video.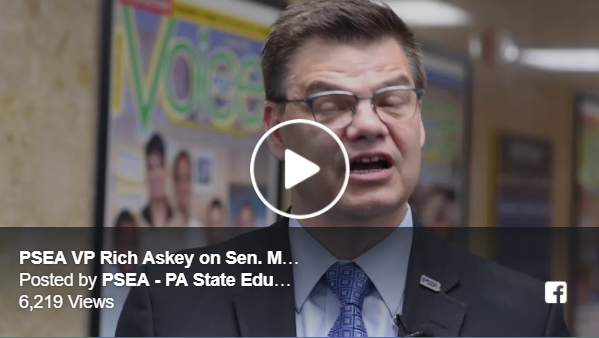 ---
Student PSEA members make a difference with Outreach to Teach
Hundreds of Student PSEA members joined forces on April 6 for the Outreach to Teach service event. Participants undertook several projects to beautify Tyrone Area schools in Central PA.
Every year, Student PSEA members take part in a school-based service project as part of their annual conference. Once again, they did an amazing job.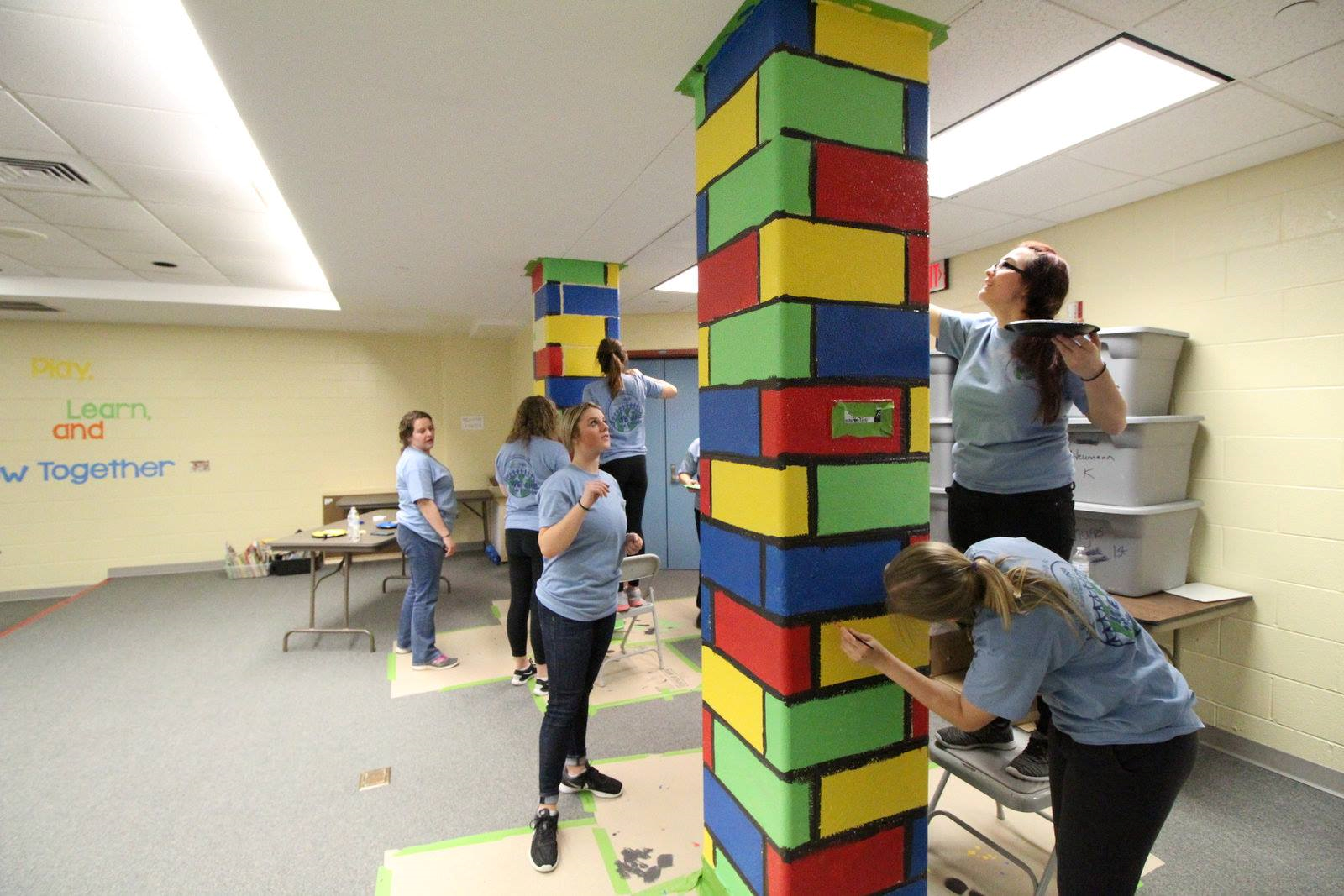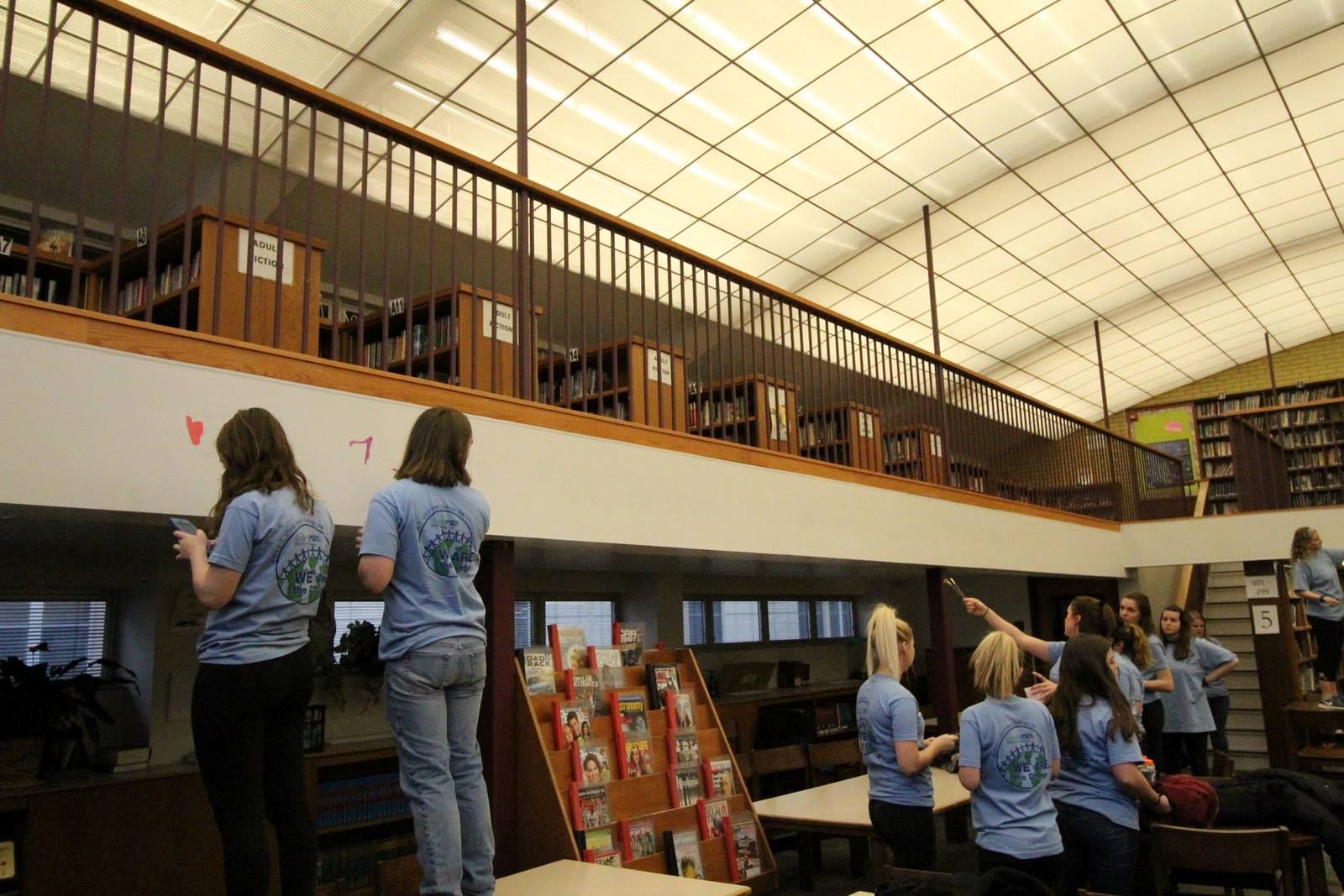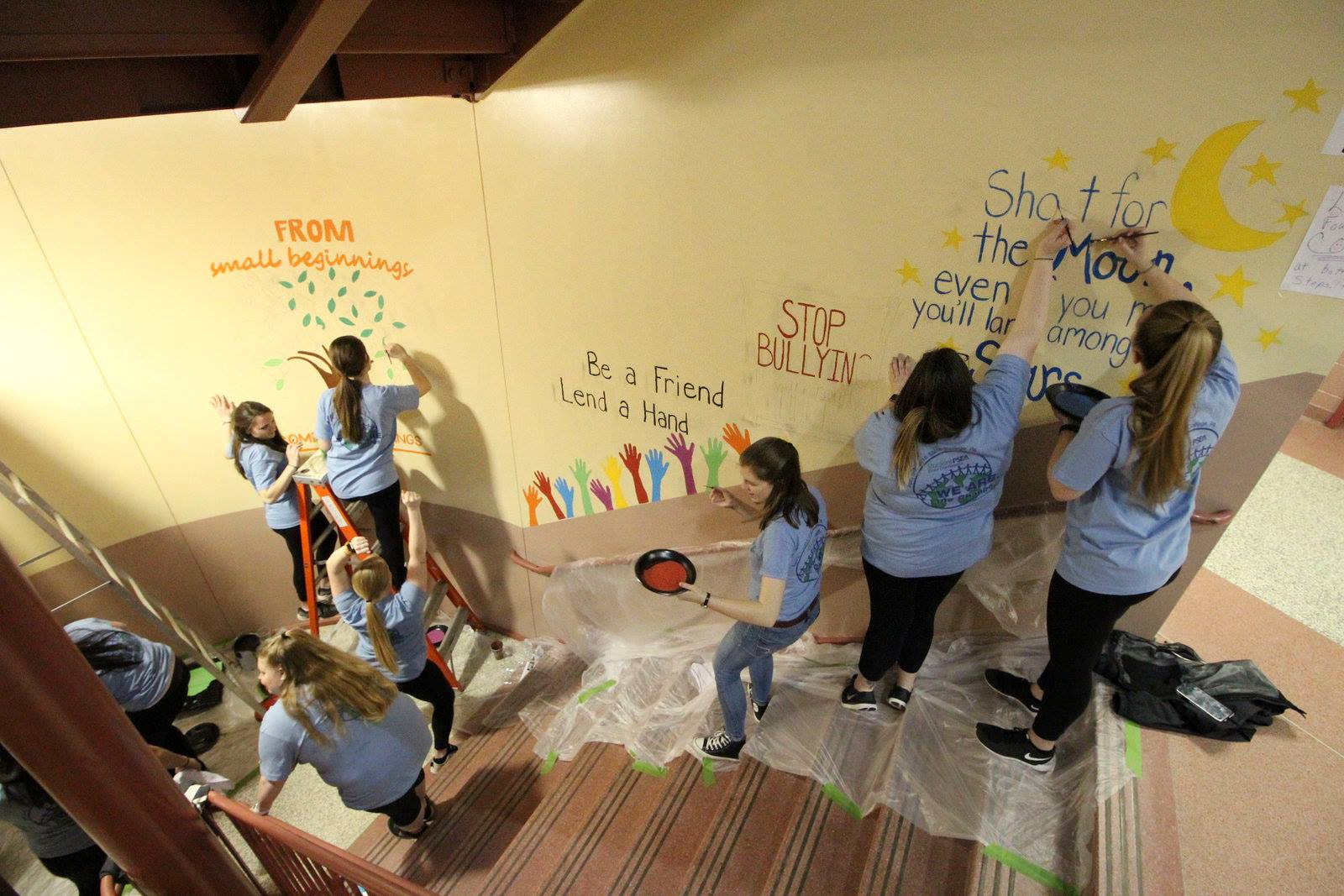 ---
Opening a dialogue about school safety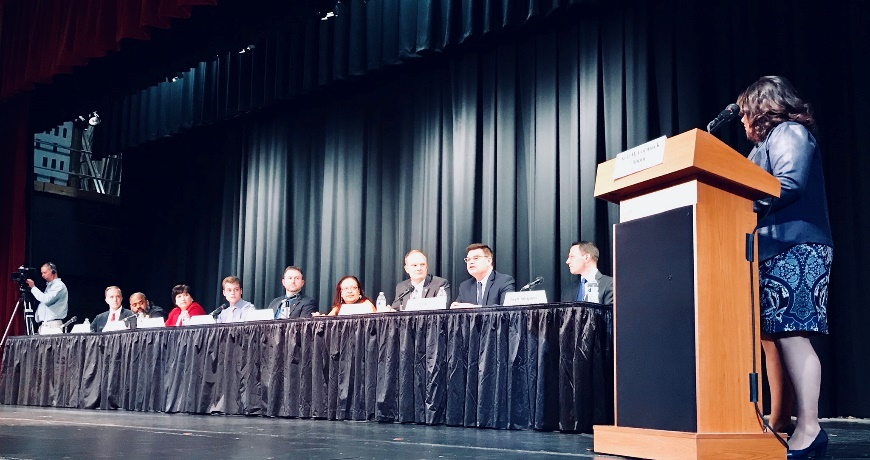 PSEA Vice President Rich Askey joined education and parent advocates and Attorney General Josh Shapiro for a town hall meeting April 19 to begin a dialogue about what we can do to make our schools safer places to learn and work.
Both Askey and Shapiro said that risk assessment must be done on a school-by-school basis, and that it is key to recognize problem signs ahead of time. The attorney general said he is working with a bipartisan group of lawmakers on legislation to create a clearinghouse within his office to report such information.
PSEA is committed to being a part of this important conversation going forward.

---
You can?t put a price tag on this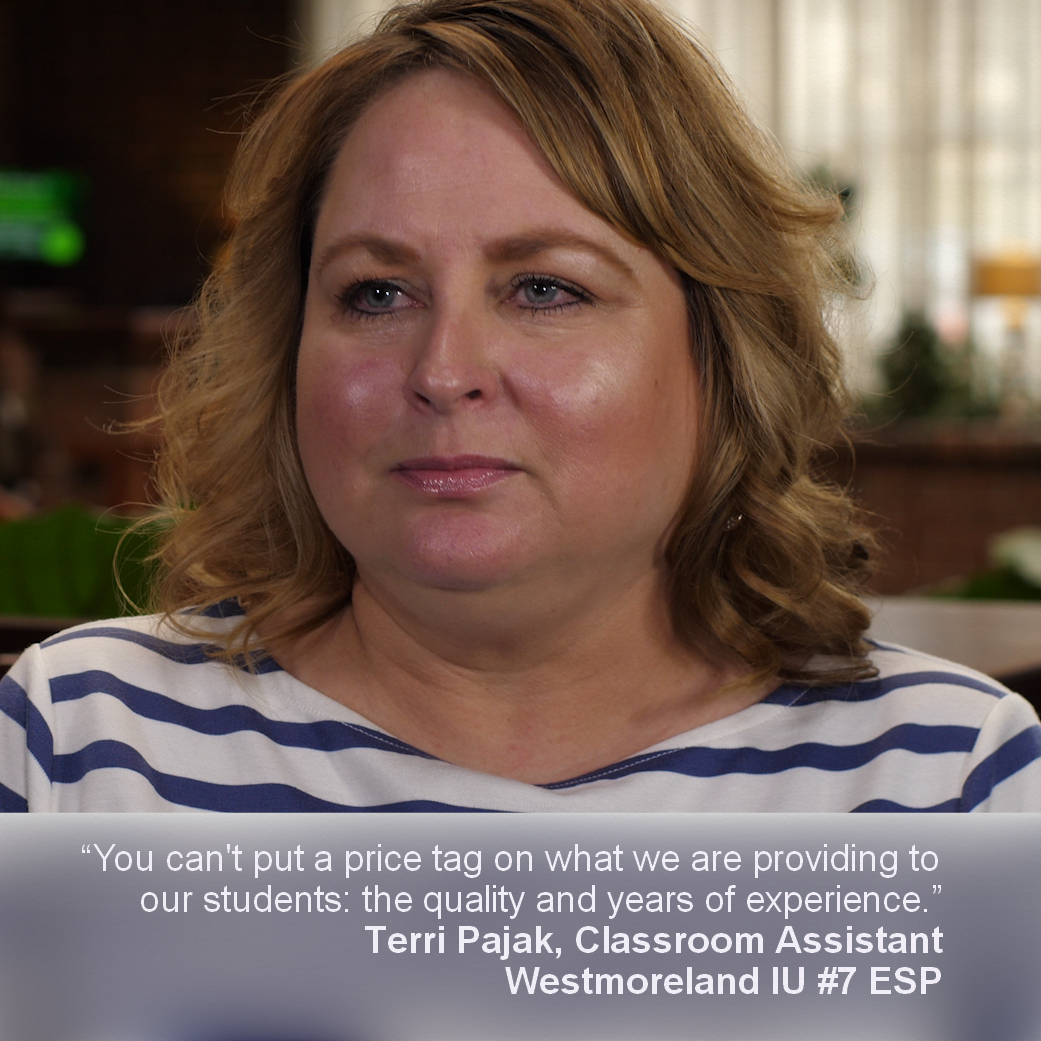 Subcontracting in public schools rarely saves money, but it does hurt school communities and the dedicated employees who live and work there.
That's why PSEA supports a bipartisan bill protecting paraprofessionals, bus drivers, cafeteria workers, custodians, and maintenance workers from having their jobs outsourced to for-profit companies.
The legislative package prohibits school entities from subcontracting services currently provided by school employees without first:
soliciting proposals for public review,
identifying three-year cost projections,
disclosing cost comparisons between the services provided by school employees and the for-profit company, and
holding a public hearing to receive public input.

---
We have a great story to tell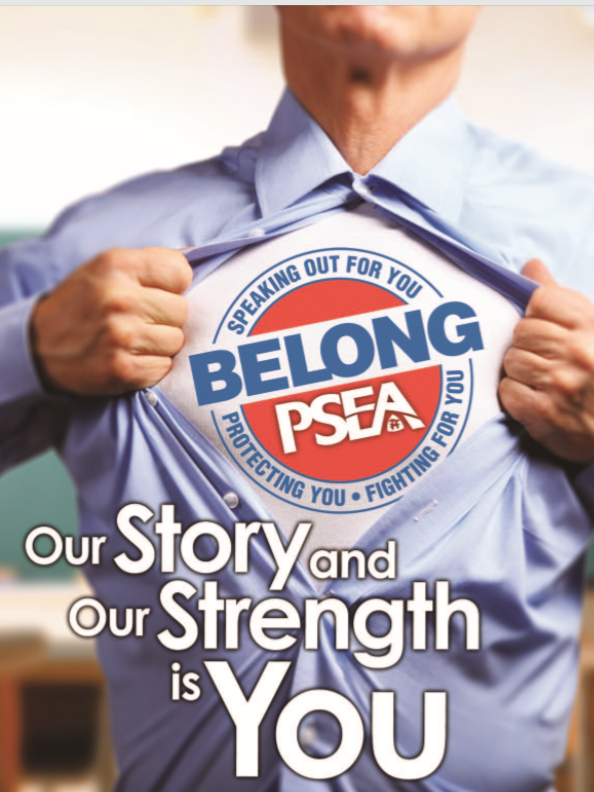 From its origins in 1852, PSEA has been fighting for public education. And for the past 50 years — since that cold March day in 1968, when nearly 20,000 educators flooded the Capitol steps in Harrisburg — PSEA members have been coming together to lift their voices up and demand better salaries, benefits, and working conditions.
That is a great story, and we're excited to highlight it in the May issue of Voice magazine, which is hitting mailboxes now.
After all, we are in this together – and our strength is in our numbers. The key word is 'we.' Together and united, we're strong.

---
Helping you understand ESSA
Gov. Tom Wolf's administration has put a plan in place to implement the Every Student Succeeds Act (ESSA) in Pennsylvania that focuses on a more balanced approach to school accountability, reduces time spent on high-stakes standardized testing, and increases supports for Pennsylvania educators and students.
To help you understand how the plan will work, PSEA's Education Services Division has released a series of advisories offering an overview of ESSA and focusing in on several key components of the state's plan, including:
accountability systems and indicators,
support for schools in need of improvement,
initiatives in supporting all students, and
programs and activities to strengthen the educator workforce.

---
Quick hits
---
Member Benefits Spotlight: New PSEA Signature Visa Card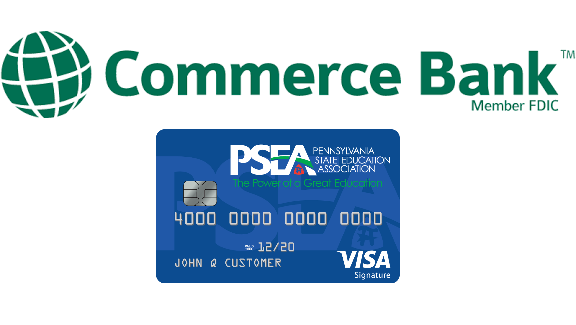 PSEA is partnering with Commerce Bank to bring members the PSEA Visa Signature Credit Card offer. With this card, members can earn cash back rewards with every purchase, including 3 percent cash back on wireless providers and ride sharing services, 2 percent on gas and restaurants, and 1 percent on all other purchases. There is no point cap or opt-in required.
Check it out and start earning cash back on your everyday purchases.

---
---
400 N. 3rd Street, Harrisburg, PA 17101
This content is intended for PSEA members and their immediate families.

Manage your email subscriptions at www.psea.org/MyPSEA.