---
The latest from the state Capitol
This was a big week in the General Assembly, with lawmakers finally focusing on closing up the four-months overdue state budget, passing a bill that impacts seniority rights, and even trying (but failing) to move a tuition voucher bill.
Here are the highlights.
State Revenue Package. The state Senate and House finally agreed on the revenue bill they needed to fund the state budget that became law in July. Now, a revenue bill is on the governor?s desk. Whether Gov. Tom Wolf signs it or not, he has a plan to ensure that our schools don?t miss their state subsidy payments and receive the school funding increases he?s fought for. Learn more on PSEA.org.
Seniority Changes. Legislators also passed a School Code bill that includes changes to educators? seniority rights and furlough rules. PSEA opposed these changes from the beginning. But, thanks to PSEA members? advocacy, Gov. Wolf, and our legislative allies, the bill ensures that seniority is the determining factor in furlough decisions for the overwhelming majority of educators. Learn more on PSEA.org.
Tuition Vouchers. The Senate Education Committee tried to pass a tuition voucher bill that would drain more than $500 million in state funding from school districts and give it to students to use at non-public schools. After they got more than 5,000 emails from PSEA members, senators ended up defeating it in committee. But the bill is certain to come back for another vote. Learn more on PSEA.org.
---
In case you missed it...
---
Here?s why we need to get out the vote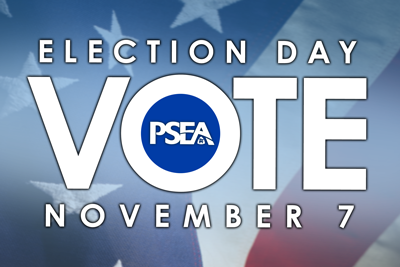 School funding. Collective bargaining. Gerrymandering.
These are just a few of the issues that Pennsylvania courts will consider in the months and years ahead ? and they directly impact our schools and professions.
That?s why PSEA recommends pro-public education candidates for Supreme Court, Superior Court, and Commonwealth Court.
And it?s why every PSEA member needs to vote on Nov. 7.
Our list of judicial recommendations includes Republicans, Democrats ? and even a Green Party candidate. But they all have one thing in common: They support public schools.
Find a list of pro-public education candidates on your ballot at www.schoolhouseballot.com.
---
Do you have one minute?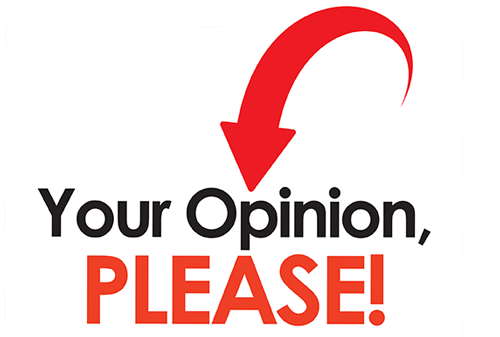 That?s what we?ll be asking all EA and ESP members this fall when we send them a five-question survey as part of their PSEA ID card mailing.
You?ll receive a paper survey with a postage-paid return envelope, as well as instructions for completing the survey by phone or online.
Completing the survey is simple, but it?s very important. We are very interested in what you think about our Association, and the information you?ll provide is part of a comprehensive effort to get member input and engage members in discussions about our union.
Learn more at www.psea.org/IDSurvey.
---
Featured Photo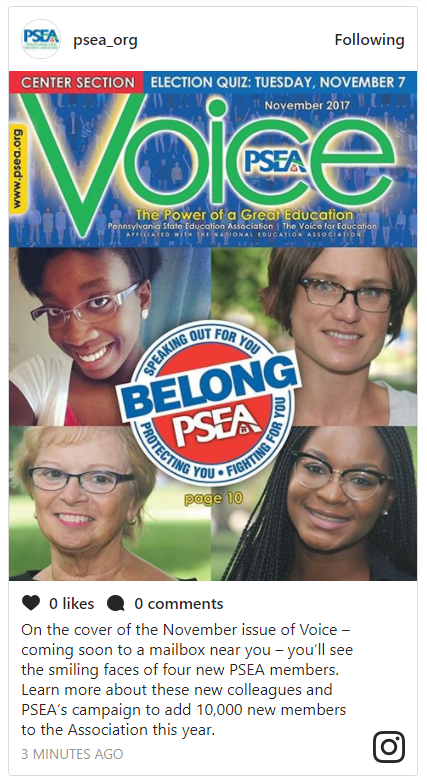 ---
Ballot question on property taxes
When you go into the voting booth on Nov. 7, there will be another vote to cast. A statewide ballot question will ask whether you support a state constitutional amendment that would change the maximum amount of property tax relief school districts can provide.
PSEA doesn?t have an official position on this ballot question, but here are some key facts about it.
If approved, it would change the existing homestead/farmstead exclusion from a maximum of 50 percent of the median assessed value of all homestead properties in a school district to a maximum of 100 percent of the assessed value of an individual property.
It increases something that already exists in the state?s constitution. It does not introduce anything new.
State property tax relief funds come from gaming, and they aren?t enough to come close to funding the current homestead cap. So, without a lot of additional state revenue, this isn?t going to change the amount of school property tax relief.
Learn more at www.psea.org/homestead.
---
PSEA proudly supports Pre-K for PA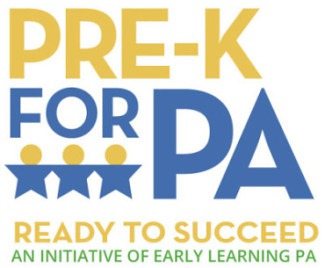 High-quality pre-K instruction helps students succeed from kindergarten to graduation. But too many Pennsylvania families can?t find or afford these programs for their children.
That?s why PSEA supports the Pre-K for PA campaign ? to give more students access to pre-K education, and prepare them to learn and succeed.
PSEA was recently featured as the Pre-K for PA spotlight organization, recognizing PSEA members for increasing access to high-quality, affordable preK for students across the state. Learn more about them at twitter.com/PreKForPA and Facebook.com/PreKForPA.
---
---
400 N. 3rd Street, Harrisburg, PA 17101
This content is intended for PSEA members and their immediate families.