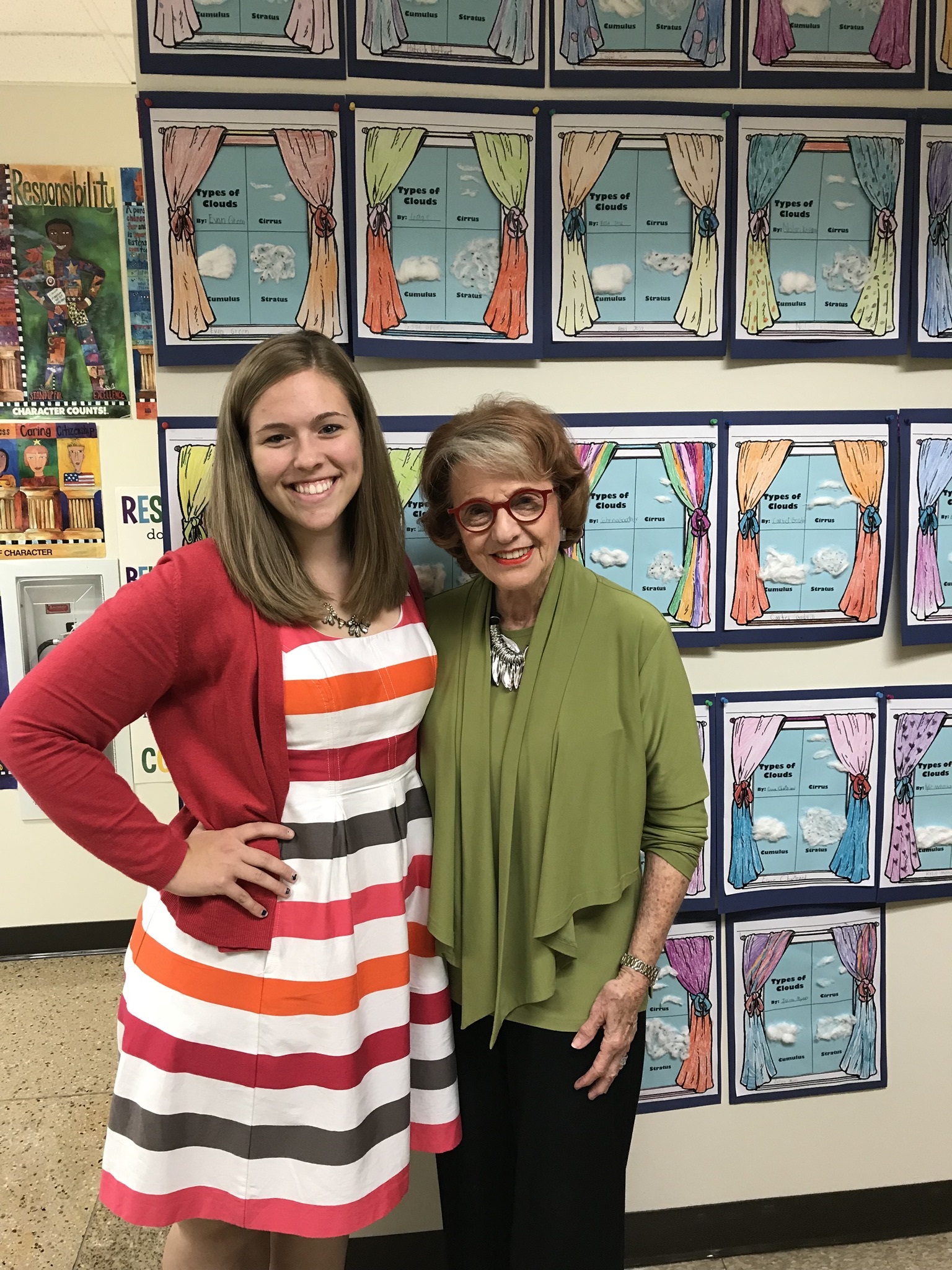 Kudos to 2016-17 Student PSEA President Shelby Pepmeyer who recently landed a long-term substitute teaching position at Highcliff Elementary in North Hills School District.
Last month, Pepmeyer had a unique opportunity to substitute teach in Marylou Stefanko's classroom. Stefanko has been a classroom teacher for more than 50 years and a member of the PSEA Board of Directors for more than 30 years. She has served as local president and chief negotiator of the North Hills Education Association and has been a respected public figure for education and labor in western Pennsylvania for decades.
Pepmeyer recently answered some questions for The Source about this once-in-a-lifetime experience. Answers edited for length and clarity.
What did it mean to you to substitute teach for Marylou Stefanko?
Subbing for Marylou meant my PSEA experience had come full circle. I sat on the Board of Directors with her, and now I was working in her classroom. I was able to substitute for her on a day she was traveling to Harrisburg for the October Board of Directors meeting. While talking with her, I also found out that she typically has the same person as her sub. However, this sub is also a parent and had to help with her own child's Halloween party that day at another school, so they had to post Marylou's assignment. I felt like I had to be better than my best for her because she has put so much time and effort into her classroom and her students.
What did your day entail?
I had spoken to Marylou before I subbed for her to let her know I would be in for her that day. She informed me that she would be there in the morning. This meant that I got to observe her teaching her second-graders as well as assist during her math lesson. She also allowed me to teach a small Scholastic News lesson while she was still in the classroom. After lunch I was able to take over and assist with the school's Halloween parade and classroom party. It was such a fun afternoon getting to see the kids dressed in their costumes. I was also able to lead her class during the annual Westview Elementary Halloween Parade around the block. It was a very special experience.
Why was this a special experience for you?
This was a special experience for me because I've looked up to Marylou for the past year serving on the PSEA Board of Directors. I didn't personally know her before serving as Student PSEA president, but she quickly became one of my favorite people. She was so supportive of the student program. She is always willing to do what is best for the organization and never stops giving.
What was your favorite part of the day?
My favorite part of the day was by far getting to observe Marylou teaching her students. I learned so much from her. She reminds me of a traditional school teacher who has all of these little tricks. It was like a classroom before technology. She sang her own brain break song to the kids, and they knew every word. She also made her own poetry packet for the kids, and they read/sang those as their shortened reading lesson. They loved it. I think those were my two favorite parts of the day. Seeing the kids love what they were doing and her loving what she was doing.
You can hear Pepmeyer share more about her substitute teaching experience at the 2018 Student PSEA Annual Conference and Convention, April 5-7, at The Penn Stater Hotel and Convention Center in State College.